Boeken
Tokyo Express (Thriller)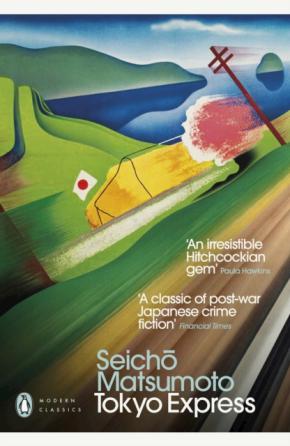 In a rocky cove in the bay of Hakata, the bodies of a young and beautiful couple are discovered. Stood in the coast's wind and cold, the police see nothing to investigate: the flush of the couple's cheeks speaks clearly of cyanide, of a lovers' suicide. But in the eyes of two men, Torigai Jutaro, a senior detective, and Kiichi Mihara, a young gun from Tokyo, something is not quite right. Together, they begin to pick at the knot of a unique and calculated crime...
Now widely available in English for the first time, Tokyo Express is celebrated around the world as Seicho Matsumoto's masterpiece - and as one of the most fiendish puzzles ever written.
'Tokyo Express is an irresistible Hitchcockian gem: a fiendishly-plotted crime novel told in crisp, elegant prose' Paula Hawkins, author of The Girl on the Train.
'A classic of postwar Japanese crime fiction' Financial Times 'It was a puzzle with no solution. But he did not lose heart.'