Boeken
Bento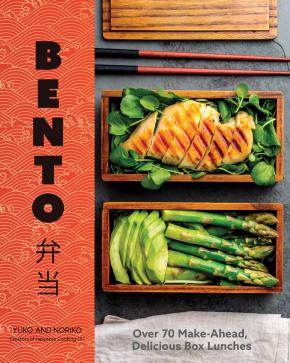 Momenteel niet op voorraad.
From the creators of the website Japanese Cooking 101, Bento (a newly reformatted edition of Simply Bento) is a complete collection of over 50 delicious and healthy box lunch ideas for everyone in the family.
Ready to make lunch quick, easy, and tasty? Japanese bento boxes are single-portion packed lunches, perfect for anyone looking to save money and eat a balanced, satisfying meal for lunch every single day.
Bento features over 100 healthy and delicious recipes--including mains and sides--that you can make every day of the week and mix and match using a combination of traditional and nontraditional ingredients. Learn about different types of bento boxes and accessories, how to assemble your box, and everyday items you will need in your pantry, as well as how to plan ahead so that your morning prep is a breeze.
Bento shows you the finer points of bento-making, and there is something for everyone:
Classic Japanese Bento
Sandwich Bento
Sushi and Onigiri Bento
Noodle Bento
Popular Japanese Bento
10-Minute Bento
Rice and Grain Bowl Bento
Low-Carb Bento
Vegan Bento
Bento for Special Occasions (including for the first day of school and Halloween!)
Bento at Home
So, if you're in the mood for Chicken Teriyaki, Ramen, Shrimp Avocado Pasta Salad, Cauliflower Fried Rice, Falafel, Sweet and Sour Meatballs, Tempura, or Chicken Nuggets (for the kids), Bentohas the recipes--plus much more!