Boeken
Shodo Japanese Calligraphy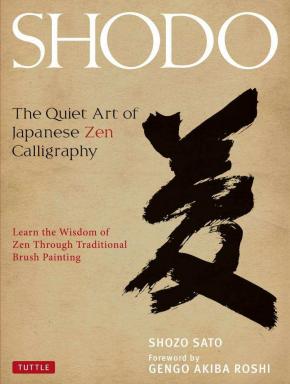 The Quiet Art of Japanese Zen Calligraphy.
Learn the Wisdom of Zen Through Traditional Brush Painting.
This extraordinary book brings together the traditional Japanese art of shodo and
the wisdom of Zen philosophy.
As a tea master, thus highly accomplished in shodo and the other traditional arts of Japan, Shozo Sato begins by offering a brief history of Japanese calligraphy and its close relationship with the teachings of Zen Buddhism through the ages. Next he introduces the basic supplies and fundamental brushstroke skills that you'll need. Then, for eacht of the 31 selected zengo, Sato presents:
*Stunning shodo artworks
*A newly translated explanation of the Zen koan,
Using contemporary language.
*Step-by-step instructions showing how to write the zengo in various shodo styles.
A book by Shozo Sato
Foreword by Gengo Akiba Roshi